Exclusive UKCCF Executive Club Event
11th October 2023, F1 Arcade, London
'Exploring proven use cases for generative AI and how implementing in the contact centre can improve CX and demonstrate operational efficiencies to the C Suite' 
Arrival refreshments and networking 5pm
Spaces are limited so book your place today!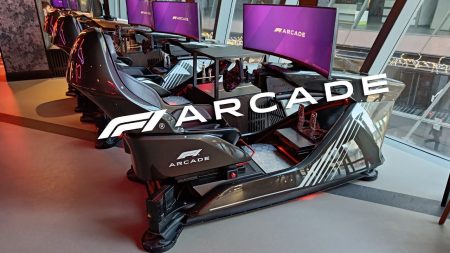 As AI becomes more powerful, every part of the enterprise that impacts the customer will be disrupted. We believe this technology should be invisible, immersive, and enabling.. Our enterprise-class multimodal AI and data platform unifies all elements of voice, video, text and data. We leverage Generative AI, Knowledge AI, Emotion AI and workflow automation together as your trusted co-pilot. That's enterprise AI from Uniphore—the catalyst for the world's most engaging customer and employee experiences.
Join UKCCF, CNNECT and Uniphore for an exclusive executive club event being held at the F1 Arcade, London. We will be looking at AI and how implementing it into a business can help to maximise operational efficiencies. We'll then be taking to the track to race against each other on the F1 simulators in our private area. We do hope that you can join us. 
Evening Agenda
17:00 – 17:30 – Arrival and networking
17:30 – 17:35 – Event introduction with Trevor Butterworth, Founder, UKCCF Ltd 
17:35 – 18:10 – ' How AI and Automation is transforming Customer and Employee Experience with Uniphore & CNNECT
18:10 – 20:30 – F1 Arcade
20:30 – 21:00 – Networking
21:00 – Event Closes
This event is strictly invite only and spaces are limited. If you require any further information regarding this event, please contact Trevor Butterworth on 07932 669 299 or email: trevor@uk-ccf.co.uk. 
F1 Arcade
1 New Change
London 
EC4M 9AF