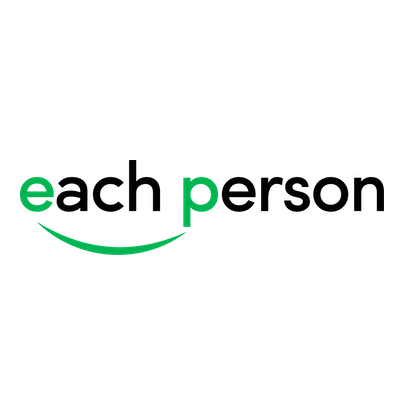 Feel rewarded with Each Person. The employee reward scheme that makes recognition simple.
Your employees are what makes a company successful, and when they're well rewarded, they work harder, smarter, and stick around longer. Each Person is the employee recognition, discount and reward scheme powered by Epoints.
Each Person matters and deserves to be recognised for a job well done. However, more often than not, businesses fall short of looking after their people. At Each Person, our mission is to provide employees with the ultimate 'feelgood' package so that we can create a positive work environment and culture.
Each Person plans to address the issue of unhappy and unmotivated employees. Set up by philanthropist Bryan Duffy in 2017, the Each Person recognition and rewards platform aims to help businesses connect better with employees by making them feel valued.
A bit about us
Easy and Manageable for Employers
It's never been easier to show employees how important they are with our streamlined and innovative platform. Reducing time-consuming HR tasks and improving staff motivation and retention.
Simple Rewards and Recognition
Each Person is a simple and manageable employee recognition platform that enables flexibility around workplace benefits. Our platform is highly customisable and offers real-time reporting as well as the ability to remind managers of key dates and set up automated milestones.
Epoints
We're proud to bring you the most generous employee reward scheme in the market, meaning you can save your people hundreds of £'s annually with exclusive access to Epoints. Usually, an Epoints membership costs £100 to join plus £24 a year but not for Each Person member as this will be completely free! Best of all, every time you shop for a product or instant gift card, you'll be rewarded with up to 20% back cashback – so you're always better off buying through the Each Person shop than direct!
Each Person wraps up unbeatable savings and great all-around deals in one place, exclusive for employees using the platform only! We also offer a wide range of instant gift cards from across 700+ major retailers, including supermarkets, fashion, experience days, and so much more – so there's something for everyone. So, no matter the occasion, we'll save you money and time.
Helping Employers Fight Climate Change
Eco-change made easy, so you can start making a difference. Each Person is the only employee reward scheme that aligns with fighting climate change and enables employees to plant trees to help save the planet. We also give you the opportunity to give some of your extra Epoints back to the environment and help fund Eco-projects. We're also donating 5% of our profits to the scheme. With more companies understanding the need for action, it has never been a better time to make a difference.
Cross-organisational Recognition
Each Person facilitates peer-to-peer and top-down recognition. Managers can send an Ecard alone as a simple non-monetary value acknowledgement and may attach Epoints as a reward. A creative way to let your employees know that you recognise their efforts. We ensure employee participation in the scheme as the programme enables colleagues to send each other Epoints and Ecards.
Wellbeing Hub
Health and wellbeing are essential topics your people need support on, and we aim to help you do just that. We've created a supportive go-to place to access helpful and up-to-date financial, mental and physical information. Helping improve retention and employee engagement by supporting your people.
Loved by Employees
Typically recognition and rewards schemes fail to excite employees and bear little relevance to what they actually want. Each Person is different. Our commitment is to continually develop the ultimate package, which is always relevant and rewarding for all employees.
Employees everywhere from all walks of life are currently enjoying being a part of the Each Person family,
Our clients include, Prezzo, NHS, Bupa, Specsavers, Scottish Rugby, Illy Cafe, Allegis, Virgin Active, Big table Group and so many more!
Will Guy, Strategic HR Business Partner at Bupa says "We have been really employee happy with the results so far and the way our teams across the UK have embraced the Each Person recognition and rewards scheme. It has not only enabled us to demonstrate that we really appreciate all our employees' hard work but it has made each and every member of the team, across the UK, feel part of our special community."
Jill Clark, Director at Specsavers says "Each Person is a unique employee recognition and rewards scheme that has been very successful in its rollout throughout Specsavers stores. As staff can choose their own rewards, it has been hugely motivational for them, and this, in turn, has had a significant impact on both employee engagement and sales."
Get In Touch
Improve your business by focusing on your most important asset; your employees. Learn how we can help you reward and recognise your employees, improving the wellbeing and productivity in your business with flexible benefits.
Email us at support@eachperson.com or call us on 0118 979 6341 for more information today!
Our People
Matt Norbury, CEO and Founder – m.norbury@eachperson.com Ella Wyatt, Head of Marketing – e.wyatt@eachperson.com