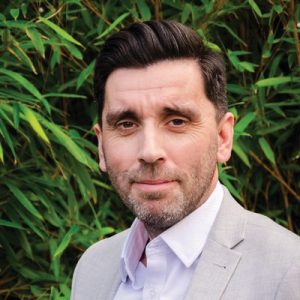 Paul Fletcher
Paul Fletcher is the Managing Director of CC33, a renowned contact centre that specialises in providing strategic, tactical and flexible solutions for businesses and consumers. With an extensive background in the call centre industry spanning more than two decades, Paul has honed his expertise and deep understanding of the field.
Cutting his management teeth in South Africa where he played a critical role in growing a number of blue-chip clients from a team of just 30 agents to an impressive 800 agents..
Returning to the UK In 2007, Paul joined Voice as Operations Director. Through significantly increasing headcount on blue-chip accounts and securing additional prestigious clients, Paul helped position Voice as one of the leading outbound agencies in the country.
In 2011, he founded Consultancy32, where he lent his expertise to various industry stakeholders, providing invaluable insight and expertise. Paul took the final leap and established the contact centre outsourcing business CC33 in 2012. As the visionary behind CC33, Paul has set the company on a path to success. With nearly 400 staff members and an impressive clientele covering both B2C and B2B sectors, CC33 has earned a strong reputation in the industry. No matter the size or complexity of a project, CC33 has the necessary experience and expertise to ensure its success.
Paul's passion, industry knowledge, and dedication to delivering outstanding results have solidified his position as a respected figure in the contact centre industry. As the Managing Director of CC33, he continues to drive the company forward, striving to surpass industry standards and provide exceptional services tailored to the unique needs of businesses.